October 20th 2014 was not a good day for fashion.
We were all saddened by the news that Oscar de la Renta has passed away at the age of 82.
Just a few weeks after announcing his new creative director; Peter Copping, who will start working this November.
Oscar de la Renta was and will always be one of fashion's biggest icon and legend.
His miraculous work has all of us in awe, every. single. collection.
He is an inspiration to not only fashion designers around the world but also for the entire fashion community; from lifestyle, to personal style.


He has always successfully stunned all of us, from runways to red carpet and from celebrities to the first lady.

In his shows; I always feel like not only he understands us, women, but he was also having a conversation with us.
He showed us what grace, elegance, confidence and style are.
He empowers women through his clothes and his wise words.
And somehow, it makes me feel like I know him, I related to him and I love that he was so kind, and positive, supportive, and genuine as a person.
Through years and years since he started his career, he has been mesmerizing the fashion world with his unbelievably exquisite imagination that came to life in every single clothes he made.
He will always be an inspirational person and a role model, and his wise words will forever be remembered.
His presence will forever be missed.
And his work of art will forever be loved.
He will forever live in all of our hearts.
Rest In Peace Mr de la Renta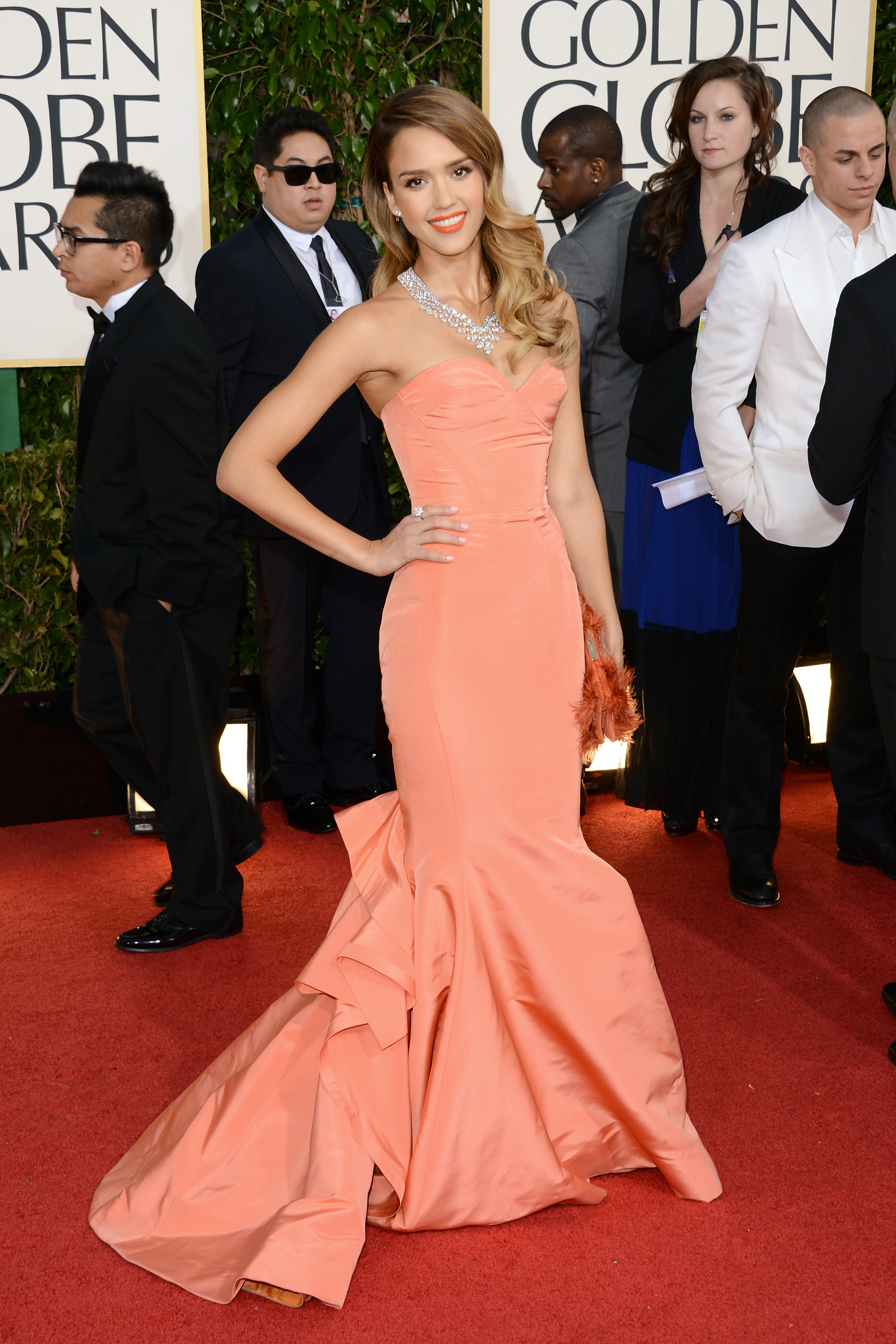 From Oscar de la Renta news, let me lighten you up with some Queen Bey.
Yes, you guess that right. After wearing so many TOPSHOP clothes, Beyonce has reportedly having a collaboration with the British multinational retailer to make an athletic collection. This is rumored to be launch Autumn next year, so be patient, ladies.
The twist is that this isn't like any other collabo, they're actually building a brand together, as Parkwood Topshop Athletic Ltd.
Quoted from
Vogue UK
;
"I could not think of a better partner as I continue to grow the Parkwood business. I have always loved Topshop for its fashion credentials and forward thinking," Beyoncé said in a statement today. "Working with its development team to create and produce a technical and fashion-led collection is exciting, and I'm looking forward to participating in all aspects of this partnership."
Philip Green - owner of Arcadia, which operates Topshop - was keen to distinguish this venture from other high-profile celebrity collections on the market, noting that this is a "partnership" rather than a conventional collaboration.
So now, you are not only going to wear the same clothes as The Queen B but also BY The Queen B.
I, for one, cannot wait to see what they will do with the sportswear trend!





Andre Leon Talley, a front row regular in New York, Paris, London, and Milan for more than 25 years, has named Kanye, Kim, and North the first fashion family.

The former editor at large of Vogue, and current editor at large of Numero Russia is known for using his influence and power house name to support, promote and mentor young designers along with other talents.

He says in his article made for Zappos that;

"The three were a force of iconic moments as they pivoted around Paris, the mecca of fashion during the last fashion shows this month"

He calls them the Nick and Nora Charles of our times, the Liz and Dick, without the brawls.
He also quoted Ralph Lauren saying that "Kanye knows quality".

The Kardashian-West family sure created an A-List buzz, inside and outside the fashion shows. The paparazzi won't seem to leave them alone, they're surrounding the family's every move; from getting out of the car, to taking a stroll with one of their close friend, Balmain designer, Olivier Rousteing.

Mr Talley highlights the family's fashion moments; Kanye's slashed bark jeans, exposing knees that becoming a trend to Kim's brilliant black Lanvin blazer, over nude breasts and short fringe skirt.
Their best moment yet was Kim's Givenchy naughty lace caging the body with a leather biker Jacket. North matching his mother, with the same concept lace outfit, both from Ricardo Tisci whilst attending Givenchy S/S 15 show in Paris.

Kim's style transformation has definitely sky rocketed to high fashion, even Andre agrees with me, saying, "The new sexy, both Kanye and Kim, wearing high fashion with quiet fire"


Yes please, I love what the couple has brought to the fashion industry.
They are one of the power couple, we can see how much they have influence each other and better each other -fashion wise, and successfully introduce fashion to Mademoiselle North.
Not to forget the fashion moments building up to their wedding, Andre wearing his fab red cape and a luncheon with Valentino.
-Now, do you think they're suiting as the first fashion family?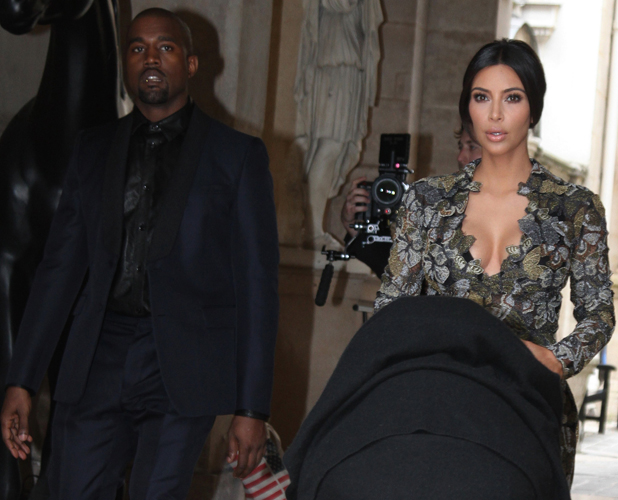 Tom Ford was the guest of honor at the amfAR Inspiration Gala, a celebration of men's style.

The award was presented by non-other than, Rihanna.
Taking a place at the Milk Studios, Los Angeles, the star studded event was celebrating his enduring contributions to menswear but most importantly, for his unwavering commitment to fighting the ongoing AIDS crisis.

"I'm going to say this when I get onstage, but I'm a little self-conscious about this award," Ford told Style.com before the ceremonies began, "because the most inspiring thing for me is the men and women who devote their lives to eradicating HIV and AIDS, so an inspiration award to me is really for them."

And Tom Ford's admiration of them is our admiration for Tom Ford's designs; his designs came to life that night, worn by the likes of Miley Cyrus and Rihanna.

I am so inspired by Rih's outfit, styling, make up, and basically everything from H to T.
Not only that I have an obsession towards Tom Ford alluring, sexy, glamorous designs, but I also think it is perfect for Rihanna's attitude and style.

Tom Ford is one of the designers, who in my opinion is bringing the women empowerment to the next level.
It is acknowledging that each woman has got to be confident, and daring to be in his clothes.
But also, accepting, appreciating and loving themselves.
Because if we don't love ourselves, where will we get our confident from, yes?
Stay Stylish,
sources:
http://www.style.com/culture/parties/2014/amfar-inspiration-gala-tom-ford-103014
http://couture.zappos.com/c/zeecee-icon-moment-kanye-kim#
http://www.vogue.co.uk/news/2014/10/27/beyonce-knowles-collaboration-topshop-athletic