For all you boys, this may not be of your interests but it's important for my ladies out there.
Because I want to talk about the bra-blems a.k.a bra problems.
Just like finding the one... Lord knows how difficult it could be to find the right bra.
I'm petite however I'm also a bit busty, it's so damn hard to find the one that could fit me right. If it does, it's so expensive.
For me, sometimes I need to choose either to have the right band that fit my chest size or have the right cup and alter the band of the bra which always the case.
It's such a hassle and ain't nobody got time for that.
I know we share the same desire of wanting to get the bra off as soon as we got home after a long day.
Rick Ross also feels the same way...
So here I am giving you some tips on how to find the right bra:
1. Don't settle, find the right one or else, don't buy. It won't be comfortable, you could even have a hard time breathing. Dangerous!
2. Get the cup size right, no side boob alert, nothing gets left behind! just get one of these and sew them. You'll be set to go.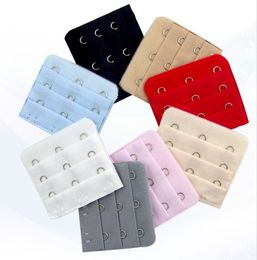 3. Don't get those in fast fashion stores, you know the one. We all make mistakes due to their designs, but the right bra is not about designs, I swear. Simple ones are more comfortable when it's right. Go to the specific bra store.
4. At the store, ask them to measure you and they will help you find the right one. That's what I did in Victoria's Secret at Mall Of America. They are so helpful in finding what I want and what I need.
5. You get what you pay for. Sure the Victoria's Secret bras are not cheap, but they lasts you a long time and of high quality. It fits right and looks amazing.
6. Find the one that lifts up and strap in safe.
7. Get the wire the goes in not out. Wiring is important in shaping so if you want it to look right, make sure the wire is not bending to every directions.
8. Matching sets are always cute, it depends on the designs, colors and occasion. Nonetheless, matching undergarments boost your confidence, believe it or not!
9. And if you want to find a strapless make sure it has the sticky lines around the bands to make sure it won't move.
10. Wash it by hands, it's better and prolong the wear!
Here are how you should put on a bra courtesy of
ThirdLove
:
If you're on the hunt for a good one, they have a great collection of
bras
. It could be tricky finding a bra online, but if you already know what you're looking for and your right measuring the options are endless!
Happy hunting!
Stay Stylish.. inside and out ;),